DE&E "Vertu Plus Series"Grand Launching
DE&E "Infinite Kitchen Appliances" grand launching activity is held in Hangzhou on May 09, 2018. Guests from China National Hardware Association, China Building Decoration Association, China Household Electrical Appliance Association, strategic partners and exclusive distributors nationwide of DE&E, and media such as CCTV-2, Sina and Tencent attend the conference to jointly witness this historic moment.
The conference begins with a cool laser show. The President of DE&E Group Dekang Gao makes a strategic release of "Vertu Plus Series". Mr. Gao reveals the significance of 820Pa super air pressure to a kitchen from the market share of big air pressure range hoods and the performances of "Vertu Plus Series". Meanwhile, he redefines the value of a really good range hood which gains the approval of people in the scene.
Later, Mr. Gao and other four leaders from their field press the start key. The curtain of "Vertu Plus Series" is instantly sucked away. The world's first 820Pa super big air pressure range hood amazingly debuts.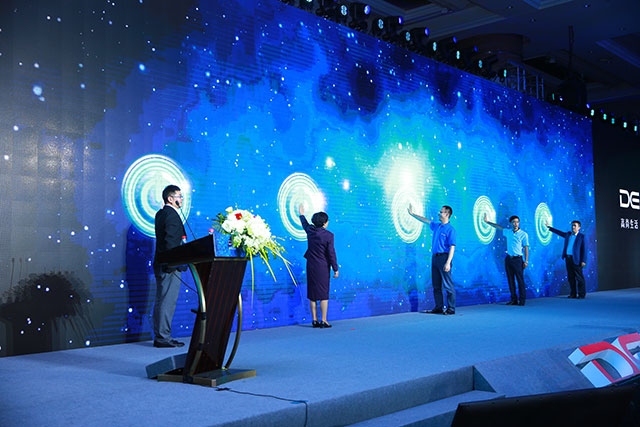 Nowadays, 800Pa is a recognized wind pressure barrier in the range hood industry. On such basis, upgrade of every 1Pa means huge technological innovation. DE&E has focused on the kitchen appliances industry for 26 years and is good at intelligent venting. After three years of technical research, DE&E Vertu Plus Series with MAX8.0 venting system which combines several patented core technologies breaking through multiple technical challenges have achieved range hood with 820+Pa wind pressure. Thus, Vertu Plus Series thoroughly solve the problem of clogging and backdraft of flue pipes in Asian kitchens.
Therefore, Vertu Plus Series demonstrated that "venting" is the value and ultimate goal of the existence of range hood and defined the standard of a good range hood. We begin to know a good range hood can not only collect smoke and suck smoke but also vent smoothly.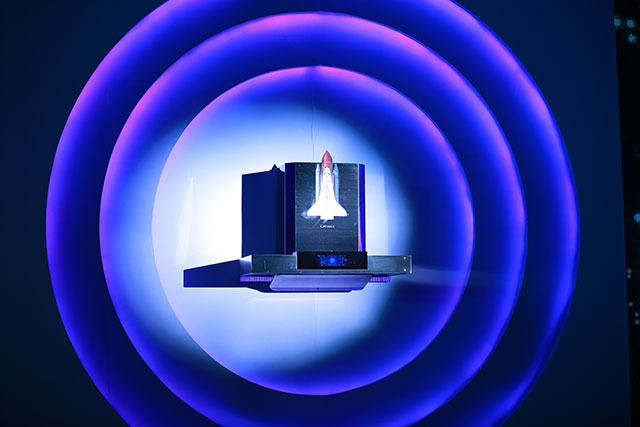 The Chairman of China National Hardware Association Senglan Shi expresses her approval of DE&E. She also appreciates the contributions that DE&E made in the past 26 years. Miss Shi points out that it is the existence of such enterprise like DE&E who focuses on R&D and product upgrades that helps to create a healthy competition in kitchen appliances industry. The launch of Vertu Plus Series means DE&E can seize the opportunities of the market and lead the industry again.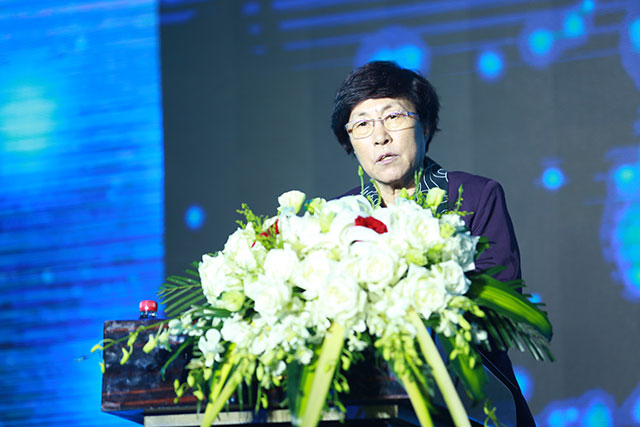 Later, Yanque, Zuo, the General Manager of Brand Center of China Market Monitor Co., Ltd. and Yilong Yu, the representative of Suning Group give speeches.
After the conference, Mr. Gao and other four leaders attend the reporter's Q&A. The questions involve market share, industry significance, market trends, sales prospects, and consumer interest of DE&E's big air pressure range hood. Mr. Gao and other experts conducted in-depth communication and discussion on related issues. CCTV-2 also conducts an exclusive interview with the Chief Product Officer of DE&E.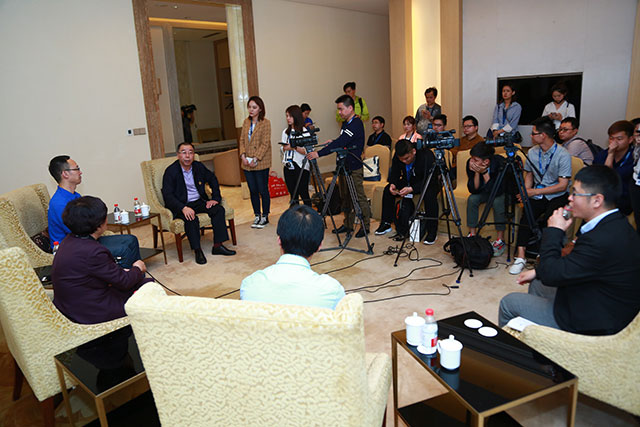 As is said, with the continuous development of kitchen appliances market, the kitchen appliances brands have been upgrading to the direction of intelligence, high-end, and high-quality. As a leading role in the industry, DE&E's new products Vertu Plus Series have bright prospects. In the era of venting, DE&E will lead the intelligent future.